Grace Aduroja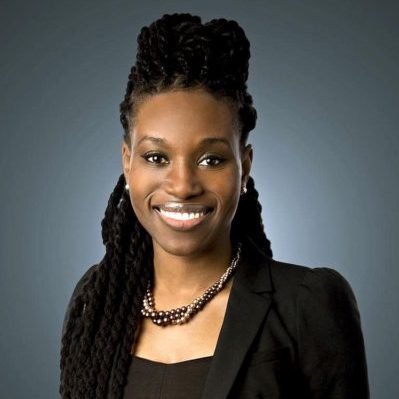 As Senior Vice President and Chief Strategy Officer at The Walker Marchant Group (WMG), Grace devises creative communications strategies that help clients navigate their most difficult business challenges. To do this, Grace leverages the media relationships and business expertise that she has cultivated during her nearly 15 years of experience working as a news reporter and corporate attorney.
Grace has worked in newsrooms across the country, including The Wall Street Journal and the Chicago Tribune. While at the Tribune, Grace developed the ability to successfully identify and pitch stories that piqued news editors' interest, received prominent placement, and got results. For instance, a front-page series that Grace wrote about a disabled student's struggle to graduate from high school spurred Illinois legislators to fix a loophole in state education law, a solution that has since benefitted hundreds of disabled students in Illinois. Likewise, her contribution to a series of articles written about United Airlines' bankruptcy was recognized with a nomination for a Gerald Loeb Award for Distinguished Business and Financial Reporting.
Grace also has worked as an attorney at some of nation's top law firms. After graduating cum laude from the University of Michigan Law School, Grace began her legal career at Williams & Connolly LLP—ranked the top law firm in Washington DC—where she worked as a litigator and provided strategic counsel to an array of Fortune 100 companies, corporate executives, and prominent individuals.
Grace is a native of Ann Arbor, Michigan who now resides in Washington, DC. She is a proud graduate of Wayne State University and The University of Michigan Law School. In her spare time, she works as a volunteer performance coach and helps produce live storytelling shows in the District.