Carolyn Corcoran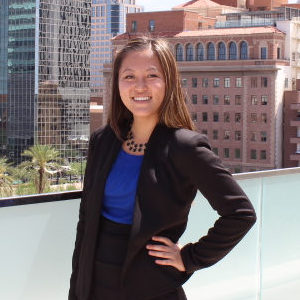 As an assistant account executive, Carolyn develops communications plans and issue management strategies to target specific audiences and niche markets. She also conducts research, daily media monitoring and data analysis on the behalf of the firm's clients.
Prior to joining WMG, Carolyn was an intern with Javelina Consulting in Phoenix, Arizona, where she launched SheLEADS, the city's first women's professional development workshop. Carolyn also assisted with several other nonprofit and political clients to build brand awareness, community engagement, and grassroots change.
Carolyn graduated summa cum laude from Arizona State University with dual degrees in journalism and mass communication (B.A.) and political science (B.S.) as well as certificates in political entrepreneurship and international studies.