Ann Walker Marchant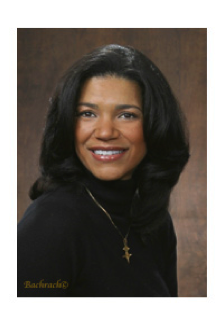 Ann has over 20 years of experience crafting and leading strategic communications initiatives for the White House, U.S. governmental agencies, and private sector clients, including: Walmart, Johnson and Johnson, Eli Lilly, Toyota, Aetna, Washington Convention Center, the National Urban League, YMCA-USA, and others. A native of D.C., Ann's deep knowledge of local influencers and her relationships with local and national elected officials has allowed her to provide senior-level strategic counsel and guidance to numerous corporate and organizational clients looking to build a local presence.
Ann served in the White House as Special Assistant to the President Clinton and Director of Research. She was responsible for developing and implementing communications strategy in support of key Presidential initiatives. In addition to major policy programs, she managed communications on projects requiring legislative support, public support and editorial support. Ann managed the rapid response operation on key legislative efforts.
Ann began her career in communications at Burson Marsteller in New York and later went to Hill and Knowlton where she specialized in corporate and crisis communications.
Ann is a member of the board of Trustees for the George Washington University, the National Trust for the Humanities. She has also served on the board of directors for Greater Washington Urban League, Planned Parenthood of Metropolitan Washington, the Washington Ballet and Africare. She chairs of the executive committee for Knock Out Abuse, and serves on the Howard University Board of Visitors for the School of Communications.
Ann resides in Washington, DC with her daughter, Rebecca.